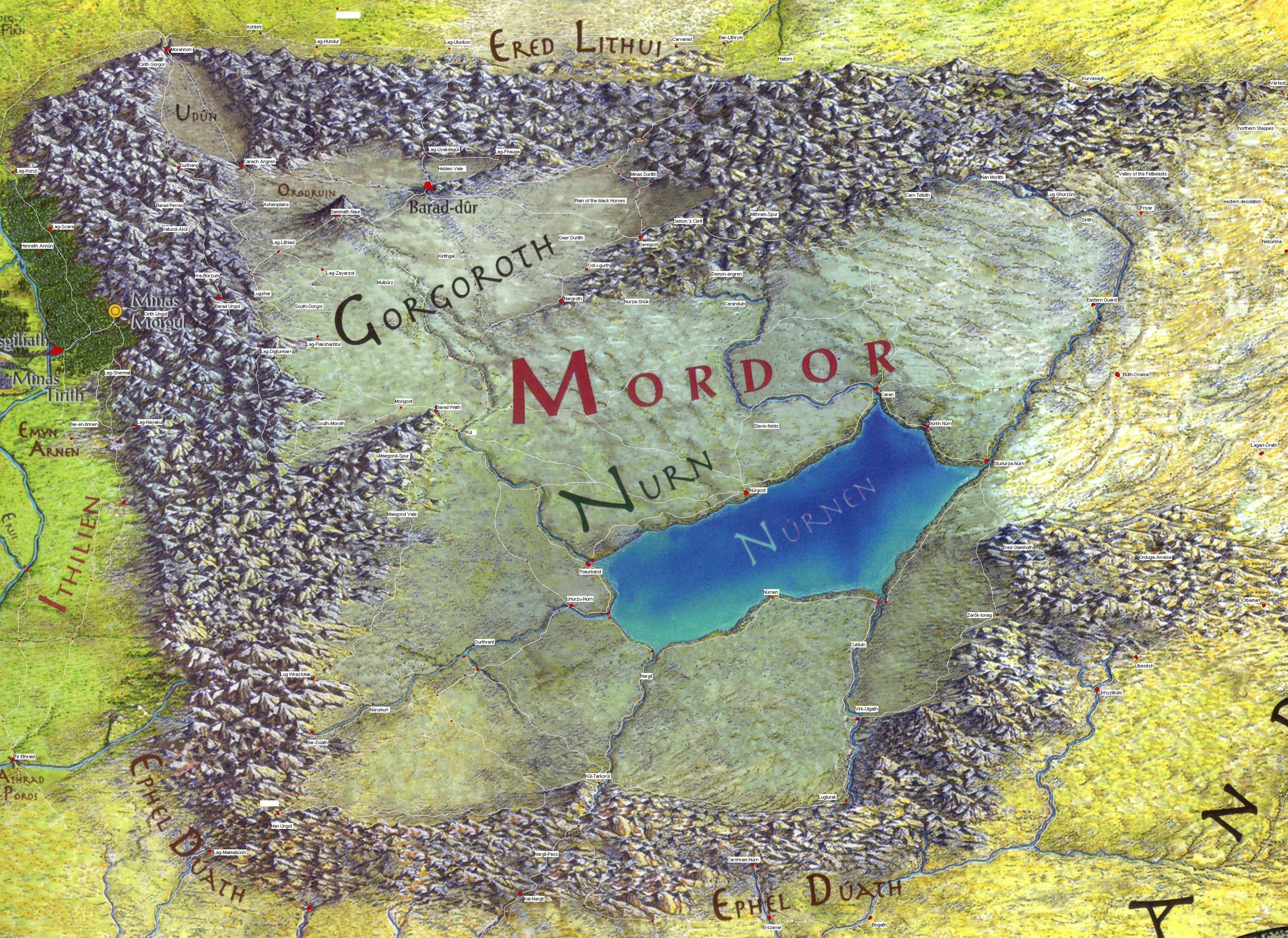 During the 1990s, I was involved in the production of three thick Gondor-related campaign books for Iron Crown's Middle-earth Roleplaying (MERP) game, something I have blogged about earlier (link >>> ). There were other such projects on my mind, but they never materialized because the RPG industry in the US and Sweden was faltering in those days. Iron Crown perished in 2000 and with it the MERP game.
Today I received an inquiry from an Swedish gamer about one of those unrealized projects — my Mordor campaign book. However, it is not easy to put together what the project was supposed to result in, because twenty years have passed and no notes have survived. I have to rely on my memories of a handful letters (snail mail in those days) and faxes exchanged with the Iron Crown staff.
The basic idea was to portray Mordor during the centuries between the Witch-king's conquest of Minas Ithil in 2002 (the end of Gondor's Watch on Mordor) and Sauron's return to the Dark Land in 2942. That was an era, at least as I saw it, during which Mordor lacked a centralized despotic power. Instead, several servants of the Shadow competed (and occasionally cooperated) to create an industrial and agricultural infrastructure that Sauron would be able utilize for a war against Gondor whenever he chose to regain his throne.
The player characters were supposed to be undead/deathless people working as foremen, spies, and engineers for one or several of the top-level Sauronic servants. The campaign would start with these servants moving into a depopulated and unguarded Mordor around 2020 and it would run for decades or centuries as orcs were enticed/forced to immigrate, fortresses rebuilt, mines excavated, smithies erected and slave plantations around Lake Nurn established. See the campaign as a set of hard-boiled colonization ventures, intermixed with power-play as different servants vied for their Mirkwood-based Overlord's graces. There would also be diplomatic missions to southern and eastern lands to re-establish the old Sauronic influences and secure the supply of human slaves.
I had written a Shadow adventure in the 1980s (for the Swedish Sinkadus magazine), in which the two player characters were deathless sorcerers in service of Dol Guldur. Khamûl sent them on an espionage mission in Rhovanion after the Great Plague. That had given me a taste for writing more "creepy stuff" for MERP. However, my Mordor project petered out already at the outline stage because of Iron Crown's economic woes.